Guest Lecture & Networking Event: Dr Ben Bravery
Date: 09 Feb 2023, 6:00pm - 8:00pm (GMT+10:00) Sydney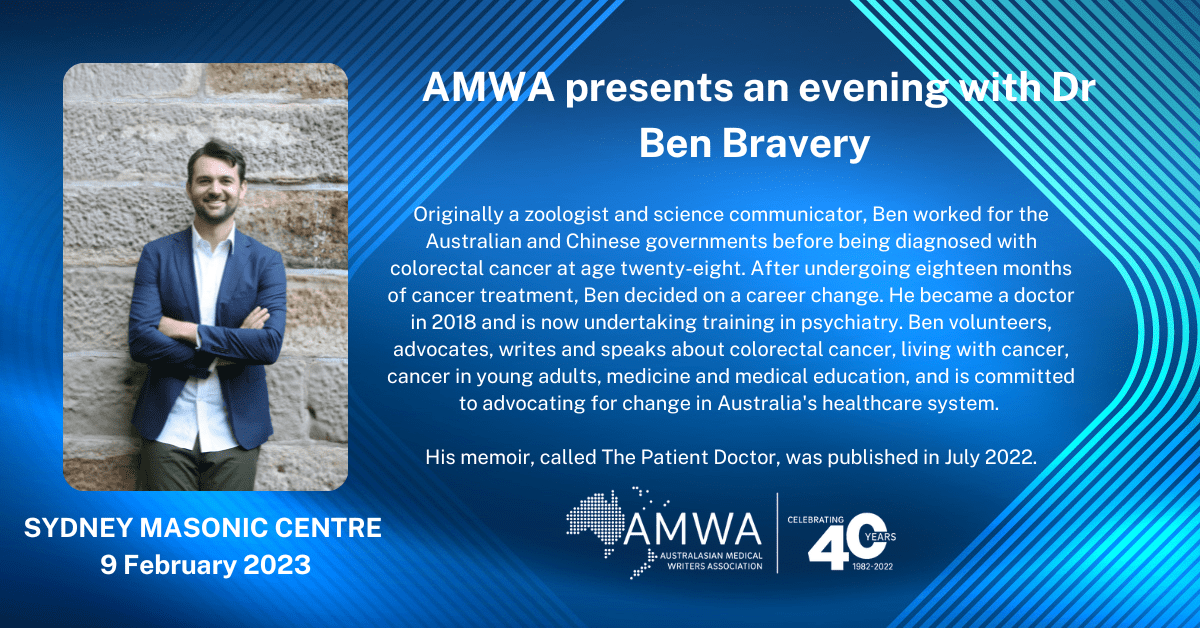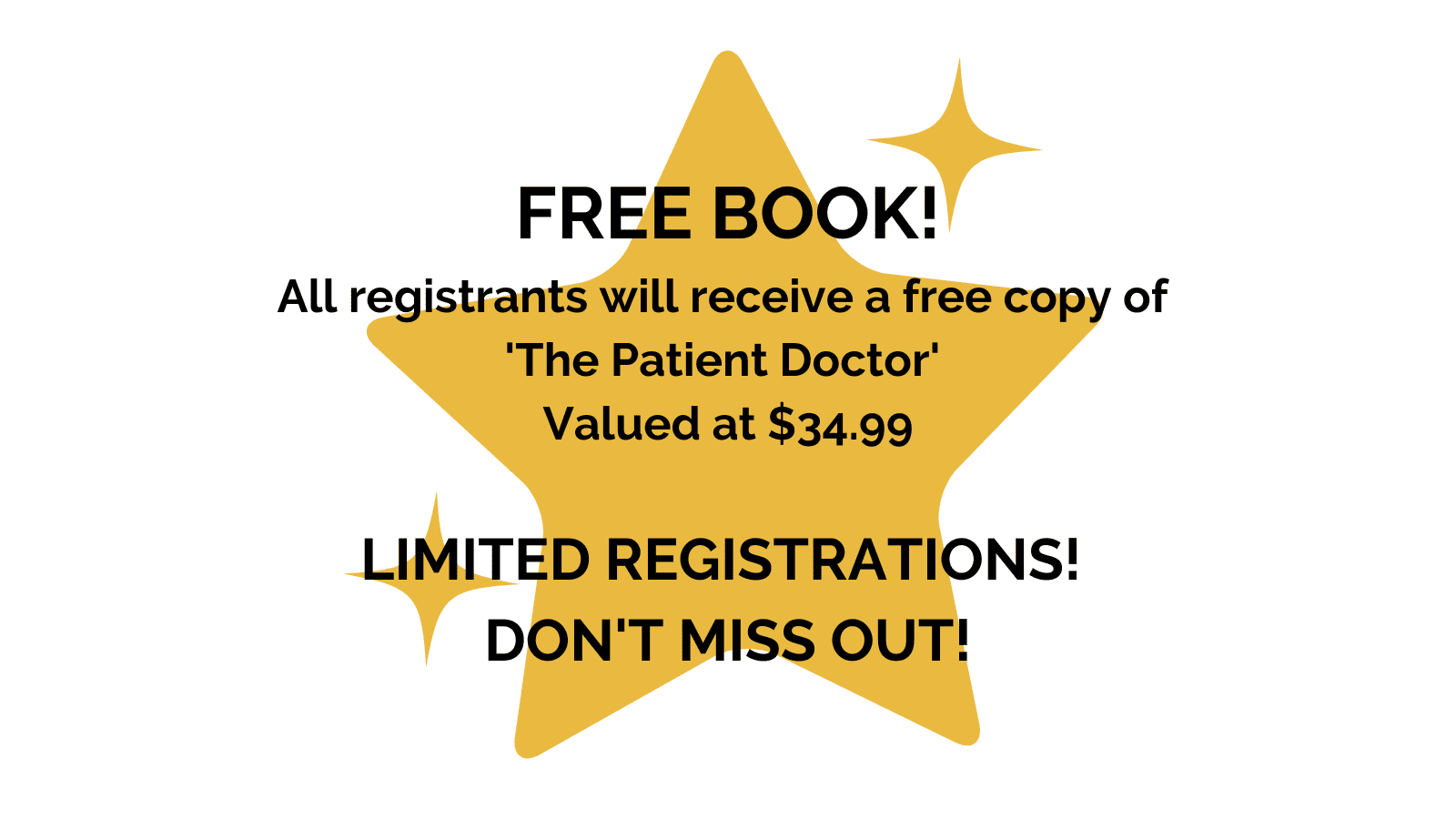 You are invited to hear from Dr Ben Bravery, the author of 'The Patient Doctor', on Thursday 9 February 2023 from 6pm. This event is hosted by the Australasian Medical Writers' Association and is open to all.
Ben will be talking about his experience as a cancer patient, and how this has impacted how he now interacts with the healthcare system as a doctor. Ben is a strong advocate for putting the patient at the heart of healthcare. This event will also be an opportunity to network and socialise with medical writers, health communicators and all interested in patient centred care.
Location: Sydney Masonic Centre, 66 Goulburn St, Sydney NSW
Date: Thursday 9 Feb 2023
Time: 6:00-8:00pm
Cost: $10 for AMWA members, $30 for non-members
Canapes, alcoholic and non-alcoholic drinks are included in the cost.
Originally a zoologist and science communicator, Ben worked for the Australian and Chinese governments before being diagnosed with colorectal cancer at age twenty-eight. After undergoing eighteen months of cancer treatment, Ben decided on a career change. He became a doctor in 2018 and is now undertaking training in psychiatry. Ben volunteers, advocates, writes and speaks about colorectal cancer, living with cancer, cancer in young adults, medicine and medical education, and is committed to advocating for change in Australia's healthcare system. His memoir, called 'The Patient Doctor', was published in July 2022.
Sorry, you've missed the RSVP deadline for this event.