AMWA Conference 2021 ― Challenging Communication
Date: 04 Dec 2021, 9:00am - 1:30pm (GMT+10:00) Sydney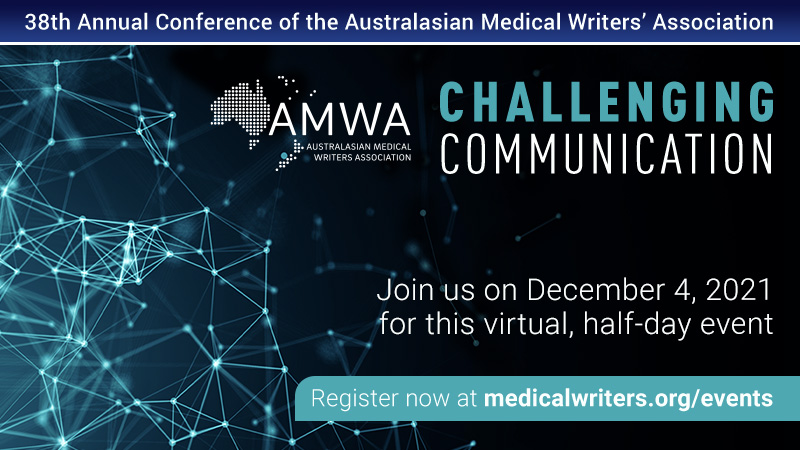 Join us for the 38th Annual Conference of the Australasian Medical Writers' Association on Saturday December 4, 2021.
This year's theme is Challenging Communication ― experts will discuss challenging medical topics; challenging the status quo in medical communication; and tips for managing difficult conversations with clients and colleagues.
Due to ongoing COVID-19 restrictions, this will be a virtual half-day event with local networking events on Friday December 3 to kick off the holiday season!
Check out the full program here: https://www.medicalwriters.org/events/amwa-conference-2021-challenging-communication/


Have an Account? Click here to Login

You must RSVP by 4 Dec 2021 9:30am
Please indicate your intention to attend this event below: