About Me

I'm freelance medical writer with almost a decade of experience in the research and pharmaceutical industry in Australia.
I love writing health and medicine information for everyday people. I write clear, engaging and plain English content designed to help:

- increase health knowledge (health literacy)
- promote the safe and effective use of therapeutic goods and services.

I also love getting into meaty, interesting clinical science topics. I can help you generate a range of health and medical content, shaping each piece for your primary audience: be they specialist, generalist or pharmacist.

I write content and copy for pharmaceutical and device companies, medical communications agencies, healthcare advertising agencies, and more.
Writer Categories:
Consumer Education. Patient Information. Pharmaceutical. Promotion/marketing. Writer. Health Professional Education. Blogs. Website Copywriting.
Specialty Topics:
Cancer. Chronic Health Conditions. COVID-19. Mental Health. Neuroscience. Oncology. Pharmacology. Rare Diseases. GP Education. Haematology. Therapeutic Goods Regulation. Anaemia.
Contact Details:
sallybathgate@gmail.com
0490657200
https://www.generatehealthsydney.com.au/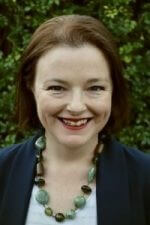 Sally Bathgate