About Me

I am the editor of the Australian Diabetes Educator, chair of the editorial advisory group for the Australian Diabetes Educator, a longstanding member the editorial board for Diabetes Management Journal, a member of the Guideline Development Group for the PCOS International Evidence-Based Guidelines and the PCOS Centre for Research Excellence (CRE) Translation Committee, and a fellow and board member of the Australasian Society of Lifestyle Medicine. I was also a member of the working parties developing the current evidence-based guidelines for the diagnosis and management of PCOS and type 1 diabetes in Australia.

I write regularly for Diabetic Living Magazine and The Limbic Diabetes Educator, provided website content for the Australian Diabetes Council for more than 5 years, and have published articles in a number of other consumer publications and medical journals on the topics of diabetes, vegetarian and plant-based diets, PCOS, insulin resistance, glycemic index and pregnancy. I also speak regularly on these topics to both health professionals and consumers and am a guest lecturer on PCOS at The University of Sydney.

I am the co-author of The Low GI Guide to Managing PCOS, The Low GI Vegetarian Cookbook, Low GI Gluten-Free Living and The Bump to Baby Diet, and have contributed the dietary chapters to several textbooks on the topics of PCOS, pregnancy, glycemic index and vegetarian/plant-based diets. I am the recipient of the DAA Young Achievers Award, was a NSW finalist in the 2006 Telstra Business Women's Awards, was awarded the DAA Joan Woodhill Prize for Excellent in Research – Doctorate Award for my PhD study on low GI diets for women with PCOS and have recently been awarded the inaugural ADEA National CDE of the Year.
Qualifications:
PhD (Nutrition), M Nutr Diet, BSc, Grad Cert Diab Edn & Mgt
Writer Categories:
Clinician. Consumer Education. Writer.
Specialty Topics:
Diabetes. Nutrition. Pregnancy. Women's Health.
Contact Details: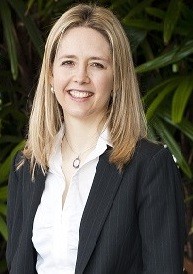 Kate Marsh