About Me
Gold Coast QLD
Hi. I'm Shari, an SEO content and copywriter.

If you have writing projects weighing you down, I'm here to help you manage them. Rather than stressing about a deadline - outsource it to a copywriter. I'll collaborate on the project with you, so you'll know what's happening every step of the way.

So why not take a load off, and let me take care of the writing for you?

What type of writing can I rescue you from?
- Blogs
- Articles
- Newsletters
- Case Studies
- White Papers
- Annual Reports
- Grants
- Proposals
- Technical Writing
- Website pages: Home, About, Services, Company Bio's, and more
- Website SEO audits: Find out where your website is letting you down. Get actionable tips to improve your ranking on Google.

Which industries do I work for?

Preferred industries: Life Sciences (medical, biological, and ecological), and Environment and Sustainability.
Other industries: Energy and Renewables; Technology; Construction; others by discussion.

I guess I'm a bit like Mr Muscle - loves the jobs you hate. I'm happy to do the research, collating and writing of the project. And I'll write in plain English, to engage a wider audience. Get your message across with clarity and credibility.

So don't sweat your next writing project - get in touch and I'll help you out.
Location:
Gold Coast QLD
Qualifications:
Bachelor Degree Medical Laboratory Science
Cert IV in Architectural Technology (Residential Building Design)
Experience:
- 20+ years in Medical Pathology laboratories, including management
- Experience in medical admin, clinical trials, health promotion
Writer Categories:
Clinical Trials. Consumer Education. Patient Information. Pharmaceutical. Researcher. Writer. Health Professional Education. Grant Writing. Search Engine Optimisation (SEO). Blogs. Website Copywriting.
Specialty Topics:
Cancer. Dementia. Genetics. Immunology. Neuroscience. Oncology. Virology. Medical Technology. Health Science. Medical Science. Health & Medical Technology. Biology. Biomedical Science.
Contact Details: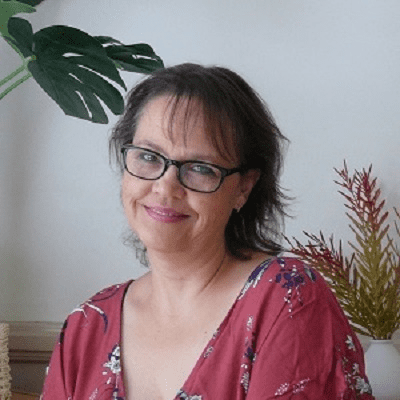 Shari Whittick