About Me
Worldwide, based in Sydney.
I can help with synthesising medical and scientific information into succinct and accurate manuscripts of any type, corporate documents, literature reviews, White Papers, clinical case studies and patient information.

I can help you to refine your existing content or develop an effective content strategy that engages your audience.

Contact me now for all your writing solutions
M: 0409 607 125
E: enquiries@alexwilde.com.au
W: alexwilde.com.au
Location:
Worldwide, based in Sydney.
Qualifications:
PhD Psychiatry, University of New South Wales.
MA Journalism, University of Technology, Sydney.
BSc Hons. Biological Science/Ecology
Experience:
I have been a medical writer since 2003, with a flair for synthesising scientific information across a broad range of therapeutic areas.

I partner with a diverse portfolio of national and international clients in clinical, academic, corporate, public health and not-for-profit sectors.

Whether you need evidence-based technical reports, manuscripts or case studies for a specialist medical audience or a consumer information, I can deliver completed high quality projects to suit your brief.

I am experienced in quantitative and qualitative scientific methodology, protocols and clinical guidelines.
Writer Categories:
Clinical Trials. Consumer Education. Doctor. Editor. Journalism. Patient Information. Pharmaceutical. Researcher. Writer. Health Professional Education. Manuscript Preparation. Systematic Reviews & Meta-analysis. Proofreading.
Specialty Topics:
Cardiology. Chronic Health Conditions. Diabetes. Medical Devices. Mental Health. Neuroscience. Oncology. Paediatrics. Pharmacology. Public Health. Rare Diseases. Neurology. Psychology. Disability. Evidence-based Medicine. GP Education. Medical Editing. Gastroenterology. Psychiatry. Animal Health. Respiratory. Endocrinology. Biology. Psychopharmacology. Gut Health.
Contact Details: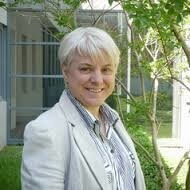 Alex Wilde