About Me
PAK
As a PharmD and experienced Medical Writer, I specialize in creating engaging and informative content for pharmaceutical companies, health and wellness sites, and educational courses.

With a background in pharmacy and knowledge of drug development processes I have a deep understanding of the scientific concepts that underpin the pharmaceutical industry, which allows me to translate complex information into clear, concise, and compelling content.

I have done several certifications from accredited institutions in Scientific writing, Medical Copywriting, Regulatory medical writing, and Educational medical writing to further polish my skillset and enhance my knowledge base.

My therapeutic areas of expertise include neurology, psychiatry, and mental health.

Love researching and writing about addictive substances and how they affect brain function, therapeutic uses of otherwise harmful herbs, and psychotropic drugs, using my knowledge of pharmacognosy.

I have a passion for writing about these topics and enjoy helping clients communicate important information to their target audiences.

In addition to my medical writing experience, I am also a published author of three fiction books as a matter of passion for writing and creativity.

My writing style is accessible and engaging, making complex topics easy to understand for both healthcare professionals and patients alike.

Clients have relied on me for years for their medical and healthcare communications needs.

If you're looking for a skilled and experienced medical writer who understands the pharmaceutical industry and has expertise in a range of therapeutic areas, including Neurology and Psychotropic DRUGS, I would love to hear from you.

📖 My skill set, experience, and services in a nutshell include but are not limited to:

👉 Scientific Writing
👉 Medical Copywriting
👉 Content & Team Management support
👉 Video Script Writing For Educational Courses
👉 Medical Education Writing - CME & PE writing
👉 SEO Medical Writing for medical and health blogs
👉 Healthcare communications for social media and blogs

If you have come so far reading my introduction, I am really excited to hear about your project now!
Location:
PAK
Qualifications:
Doctor Of Pharmacy (PharmD)
Certified Medical Writer (CMW), Henry Harvin
Scientific Writing Courses
Experience:
Freelance Medcomms Specialist writing engaging and informative content for pharmaceutical companies, health and wellness sites, and educational courses for more than three years now.
Writer Categories:
Consumer Education. Patient Information. Pharmaceutical. Promotion/marketing. Researcher. Writer. Health Professional Education. Search Engine Optimisation (SEO). Dossiers. Blogs. Website Copywriting.
Specialty Topics:
Dementia. Healthy Aging. Medical Devices. Mental Health. Neuroscience. Pharmacology. Neurology. Medical Cannabis. Psychology. Psychiatry. Alzheimer's Disease. Depression. Neuromodulation. Pharmacokinetics. Psychopharmacology.
Contact Details: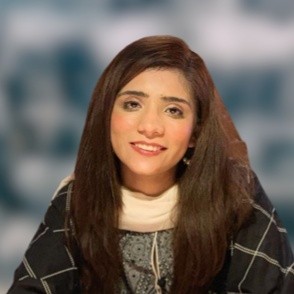 Kinza Asghar Khan