About Me
Melbourne, Australia
Is your pharma, biotech or nutrition business expanding to bilingual Chinese medical communications?

Are you excited about this opportunity, but also unsure of how to meet Chinese clients' needs?

Is this the case: no one in your company speaks Mandarin, let alone English Chinese medical communications?

Would you like to bring value to your Chinese clients and in turn increase your revenue?

If so…

I can assist you with bilingual Chinese scientific project management, medical writing esp. literature review in Chinese and English, as well as medical translation between English and Chinese.

And this is why IT'S ME

I specialise in bilingual Chinese scientific project management, medical writing and medical translation. For medical translations, I engage subcontractors, who are native speakers of English or Chinese with subject matter expertise on documents in life sciences. I deliver on time every time, and always have supreme and proactive communications.

Originally from China, I got a Biochemistry PhD degree in the US. I then worked in the health care industry in China for eight years. Now I live in Australia and have run my medical communications business since 2016.

I serve clients globally.

When working with me, you have the ease of communicating with someone living in a Western country. Further, I interact with Chinese clients easily knowing ins and outs of the healthcare system there.

I love to help clients succeed. Clients and colleagues are always impressed by my reliability, trustworthiness, and work ethics, which are crucial qualities in a sector focusing on human health.

I have worked with many med comms agencies and industry clients globally. I can help you as well. Praises for my services from Daniel McGowan, PhD, CMPP, MInstD, Science Director at Edanz Group:

"Amanda has been a tremendous asset for Edanz as a consultant on several of our projects, providing insights on Chinese publications and the Chinese regulatory environment, assisting with the development of clinical trial protocols, and KOL interactions. She is a fabulous communicator and a joy to work with. Always very diligent and professional, and I would recommend Amanda highly to anyone considering working with her."

If not now, when?

👉👉👉Email me and I'd be happy to schedule a free 20-min discovery call.

Keywords: B2B, freelancer, Chinese, China, Mandarin, scientific project manager, medical affairs, medical writer, literature review, medical translator, pharma, biotech, medical device, nutrition, CER, medical interpreter
Location:
Melbourne, Australia
Qualifications:
PhD, CMPP, MS, MA, BPharm
Experience:
-Founder and Director, Acurit Medical Communications, 2016-
-Eight years of scientific and managerial experience in Medical and Clinical Affairs in China (Senior Medical Affairs Manager, Pfizer Consumer Healthcare Asia Pacific; Science Communications Lead, Biostime, now part of H&H Group, the parent company of Swisse Wellness)
-Have studied and worked in Australia, the U.S., Europe and China. Have a deep understanding of different cultures and businesses
-Fully Chinese-English bilingual. Native writer of Simplified Chinese; native speaker of Chinese Mandarin
Writer Categories:
Clinical Trials. Pharmaceutical. Promotion/marketing. Writer. Manuscript Preparation. Systematic Reviews & Meta-analysis.
Specialty Topics:
Bilingual Chinese Medical Writing.
Contact Details: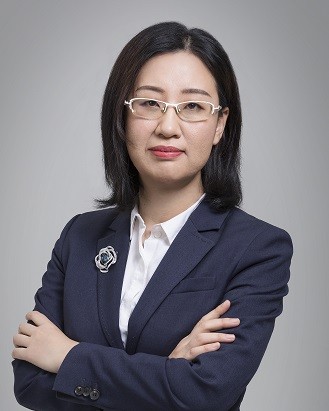 Amanda Xiaoqing Mao