About Me
Melbourne, Australia
Helping med comms agency directors provide solutions to Chinese healthcare clients with targeted scientific content | English Chinese Medical Writing | Literature Review | CER Writing | Medical Translation

Are you a med comms agency director expanding to bilingual Chinese medical writing?

Are you excited about this opportunity, but also unsure of how to meet Chinese clients' needs?

Is this the case: no one in your agency speaks Mandarin, let alone English Chinese medical communications?

Would you like to bring value to your Chinese clients and in turn increase your revenue?

If so…

I can help you create targeted scientific content to your Chinese pharma, nutrition and medtech clients.
I can assist you with bilingual Chinese cross-cultural communications.

And this is why IT'S ME

I specialise in bilingual Chinese medical writing, esp. literature reviews in English and/or Chinese. When you need deliverables in the two languages, I do medical translations, too. I deliver on time every time, and always have supreme and proactive communications.

Originally from China, I got a Biochemistry PhD degree in the US. I then worked in the pharma and nutrition industry in China for eight years. Now I live in Australia and have run my medical writing business for five years. I serve clients globally.

When working with me, you have the ease of communicating with someone living in a Western country. Further, I interact with Chinese clients easily knowing ins and outs of the healthcare system there.

I love to help clients succeed. Clients and colleagues are always impressed by my reliability, trustworthiness, and work ethics, which are crucial qualities in a sector focusing on human health.

I have worked with many med comms agencies and consultants globally. I can help you as well. Praises for my services from Daniel McGowan, PhD, CMPP, MInstD, Science Director at Edanz Group:

"Amanda has been a tremendous asset for Edanz as a consultant on several of our projects, providing insights on Chinese publications and the Chinese regulatory environment, assisting with the development of clinical trial protocols, and KOL interactions. She is a fabulous communicator and a joy to work with. Always very diligent and professional, and I would recommend Amanda highly to anyone considering working with her."

If not now, when?

>>>Contact me and I'd be happy to schedule a free 15-min discovery call.
Location:
Melbourne, Australia
Qualifications:
PhD, MS, MA, B.Pharm
Writer Categories:
Clinical Trials. Pharmaceutical. Promotion/marketing. Researcher. Writer.
Specialty Topics:
Diabetes. Epidemiology. Immunology. Medical Devices. Nutrition. Oncology. Osteoporosis. Paediatrics. Pharmacology. Public Health. Bilingual Chinese Medical Writing.
Contact Details: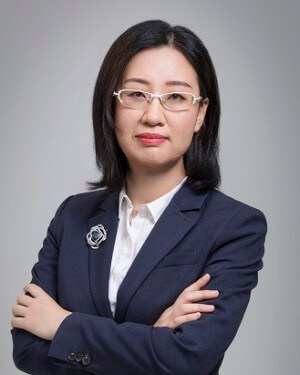 Amanda Xiaoqing Mao