About Me

I'm a freelance health and science journalist based in Sydney with bylines in Nature, Guardian Australia, news.com, ScienceAlert, Mamamia, Healthed, Croakey, The Medical Republic and Lawyers Weekly.

My features were selected for publication in The Best Australian Science Writing anthologies in 2020, 2019 and 2017.

I acted as the Chief Operating Officer at The Medical Republic between 2020 and 2022, and have since founded my own writing and strategy consulting business called Frogs and Stars – www.frogsandstars.com.

As a consultant, I work on strategic communications projects in the science and health space. I have experience crafting stories from highly technical information for a range of specialist and general audiences.

I have designed successful marketing campaigns, written materials, websites, social media campaigns, YouTube videos, webinars, podcasts and magazines.

I have worked closely with a range of stakeholders, including CEOs, managing editors, general practitioners, rheumatologists, dermatologists, oncologists, allergy and respiratory physicians, researchers, corporate lawyers, publishers and editors.

As a former COO at a media startup, I have experience recruiting, training and managing creative teams.
Qualifications:
Bachelor of Arts/Bachelor of Science (First Class Honours in biology)
Experience:
Owner, Frogs and Stars Pty Ltd (2022)
Editor, Nature Briefing: Cancer (2022)
Freelance journalist, ScienceAlert (2022)
Strategy consultant, Healthed (2022)
Freelance feature writing, Croakey (2022)
Freelance journalism, Nature (2022)
Freelance feature writing, Mamamia and news.com.au (2022)
YouTube script writer, Veritasium (2022)
Podcast workshop presenter, AMWA conference (2022)
Treasurer, Science Journalist Association of Australia (2022)
Chief Operating Officer, The Medical Republic (2020-2022)
Associate Editor, Dermatology Republic (2021-2022)
Associate Editor, Oncology Republic (2020-2022)
Associate Editor, Rheumatology Republic (2019-2021)
Associate Editor, Allergy and Respiratory Republic (2021)
Host and Producer, The Medical Republic podcast
Freelance investigative reporting, Guardian Australia (2020)
Journalist, Lawyers Weekly (2014-2016)
Writer Categories:
Editor. Journalism. Public Speaker. Web Design. Writer. Advocacy. Blogs. Website Copywriting.
Specialty Topics:
Cancer. COVID-19. Oncology. Evidence-based Medicine. GP Education. Humour. Respiratory. Biology. Allergy.
Contact Details: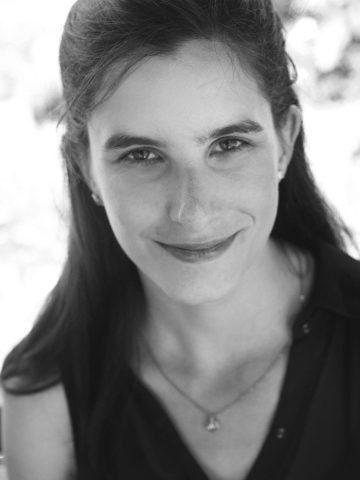 Felicity Nelson