Brisbane Networking Event
Date: 18 Mar 2021, 6:00pm - 8:00pm (GMT+10:00) Brisbane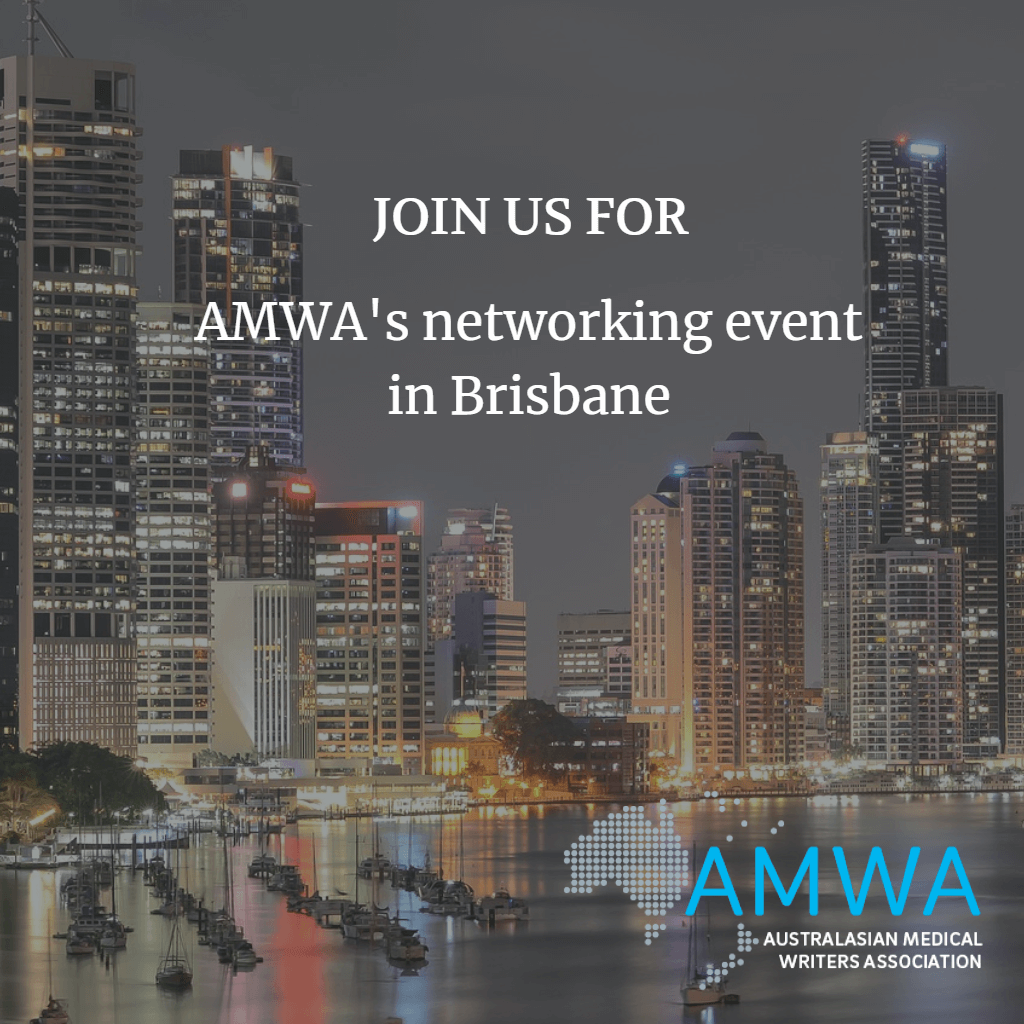 Join AMWA committee member, Eve Vickerson for a relaxed and informal gathering in Brisbane!

Everyone is welcome - AMWA members or not. Please follow COVID-safe guidelines and do not attend if you are unwell.


When: Thursday, 18 March, 6–8pm
Where: Corbett & Claude, 283 Elizabeth St, Brisbane CBD.
Cost: There is no cost to attend. Drinks and nibbles will be provided by AMWA, however feel free to purchase something should you require something more substantial.

If you have any questions, please email marketing@medicalwriters.org
Have an Account? Click here to Login

Please indicate your intention to attend this event below: