About Me
Insightful Writing in Sydney, Victoria or Tasmania
I'm a registered pharmacist with a Master of Public Health (epidemiology major). I completed the degree in December 2020, graduated with a distinction average (GPA 6.25), and have hospital and writing experience.
As an Australian practising hospital pharmacist, I can offer insightful perspectives for your pharmaceutical presentation or case studies for patient or doctor education. I have prepared numerous abstracts, manuscripts, educational materials, journal articles for clients, and I have also published several articles in peer-reviewed journals.
Reach out if you would like your project to have an insider's perspective.
Location:
Insightful Writing in Sydney, Victoria or Tasmania
Qualifications:
BPharm. Diploma of hospital pharmacy. Master of Public Health(epidemiology)
Experience:
writing experience, current hospital pharmacist, Master of public health, extensive clinical trials experience
Writer Categories:
Clinical Trials. Clinician. Consumer Education. Patient Information. Pharmaceutical. Promotion/marketing. Researcher. Writer. Health Professional Education. Manuscript Preparation. Systematic Reviews & Meta-analysis. Proofreading.
Specialty Topics:
Asthma. Cancer. Cardiology. Chronic Health Conditions. Chronic Obstructive Pulmonary Disease (COPD). COVID-19. Dementia. Diabetes. Epidemiology. Healthy Aging. Immunology. Oncology. Osteoporosis. Pharmacology. Public Health. Rare Diseases. Neurology. Medical Cannabis. Aboriginal Health. Evidence-based Medicine. GP Education. Gastroenterology. Geriatrics. HIV. Health Science. Medical Science. Infant Formula. Statistics. Rural Health. Respiratory. Endocrinology. Biology. Multiple Sclerosis. Alzheimer's Disease. Anaemia. Atrial Fibrillation. Depression. Osteoarthritis. Overactive Bladder Syndrome. Tuberculosis. Pharmacokinetics. Biomedical Science. Antimicrobial Resistance. Bipolar Disorder.
Contact Details: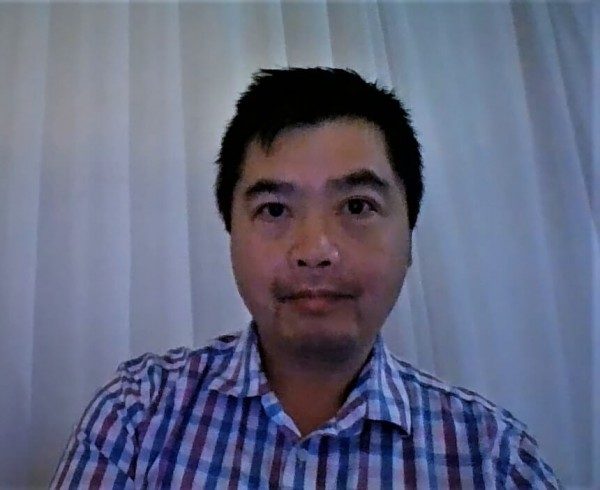 Khai Bui