About Me
Brisbane, QLD
I'm a freelance researcher, writer, and editor in the science, medical, and health industry. In particular, I specialise in the preparation of research manuscripts for submission into science and medical journals. With a background in neuroscience, I understand that the communication of one's research can make it or break it and I am dedicated to helping others convey their research using the appropriate language to ensure their message is clear and concise every time.

To date, I have helped many international clients including graduate students, associate professors, and medical professionals from around the world, such as China, South Korea, Japan, Saudi Arabia, Switzerland, Italy, and the Netherlands. As a result, I can edit manuscripts written by non-native English speakers and turn them into natural-sounding texts.
Location:
Brisbane, QLD
Qualifications:
Doctor of Philosophy (Neuroscience)
Bachelor of Biomedical Science with Honours (First Class)
Experience:
Science and Medical Editor at Cactus Communications and Wordvice
Writer Categories:
Editor. Researcher. Writer. Manuscript Preparation. Proofreading.
Specialty Topics:
Neuroscience. Neurology. Disability. Medical Editing. Medical Science. Biology. Biomedical Science.
Contact Details: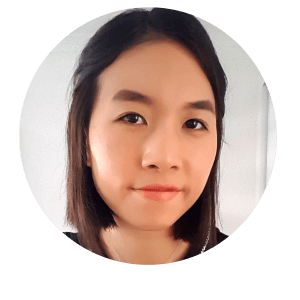 Rebecca-qing Yao