About Me
Cairns
Andrew is a health writer and speaker specialising in diet and lifestyle changes to prevent or reverse disease. He recently came out of retirement to report on the covid-19 pandemic. He has been an internationally syndicated columnist, and appeared as a guest extensively on radio including radio shows broadcast nationally.
Andrew puts an emphasis on reporting accurate information in plain language the general public can understand.
He reported on both the SARS and avian influenza (bird flu) outbreaks and in 2005 reported on the inevitability of a global pandemic from a virus originating from animals.
Location:
Cairns
Writer Categories:
Public Speaker. Writer.
Specialty Topics:
Contact Details: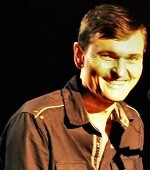 Andrew Cavanagh