About Me
Perth
Scientific writer and editor, with nearly 10 years of experience. My main areas of experience include:

-Writing and editing govermental and private funding grants for health and biological research (Medical Research Future Fund, National Health and Medical Research Council, multiple private foundations),
-Writing and editing peer reviewed manuscripts(Science, Nature, The Lancet)
-Writing short and long format articles for lay audiences.
Location:
Perth
Writer Categories:
Editor. Writer.
Specialty Topics:
Contact Details: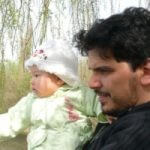 Karl Gruber