About Me
Sydney
Highly experienced, award winning health writer and editor, skilled in writing and developing accurate, evidence based copy in print and online. I contribute to the Sydney Morning Herald, as well as writing content for Education in Nutrition. I have also written, edited and developed content for Bupa, as well as NSW Health in the areas of multicultural health, ageing and pregnancy.
Location:
Sydney
Writer Categories:
Consumer Education. Writer.
Specialty Topics:
Healthy Aging. Mental Health. Nutrition.
Contact Details: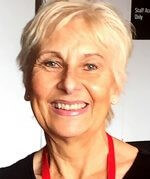 Paula Goodyer