About Me
Auckland
Are you seeking excellent quality written material with a high level of attention to detail and technical accuracy? I can master your new subject areas quickly, so please get in touch for your medical writing assignment requirements.

I am an experienced Optometrist with a demonstrated history of working in the field of Ophthalmology. A Medical professional with a Bachelor's Science degree and Diploma in Therapeutics focused in Optometry from The University of Auckland.

I am a professional medical writer with a range of work commissioned by NZ Optics, International Healthcare Media (US based), and Alcon Laboratories.
Location:
Auckland
Writer Categories:
Specialty Topics:
Contact Details: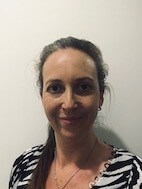 Louise Wood