About Me

I provide research, editing, and writing services including the preparation of narrative and qualitative literature searches and reviews, study materials including plain language and consent statements, ethics and grant applications, peer reviewed journal articles, postgraduate theses, professional development training materials including powerpoint presentations and online resources.
Qualifications:
PhD
Writer Categories:
Clinician. Consumer Education. Doctor. Editor. Pharmaceutical. Researcher. Writer. Systematic Reviews & Meta-analysis.
Specialty Topics:
Paediatrics. Medical Science.
Contact Details: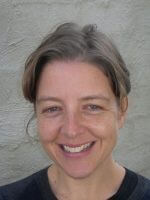 Sarah Howells